Flora Plant Supports
Glass is self-willed and fragile, precisely like nature. They both represent similar kind of captivating vulnerability and beauty - something simultaneously fleeting and eternal.

Plant supports that support green plants at home or shoots climbing in the garden get their outlines from the plant world: they are imitating the figures of already withered, forgotten plants. Something essential has curled up in these forms. They no longer compete with vibrant plants, but rather represent a kind of everlasting, quiet beauty.

The plant supports are designed by designer Iina Kettunen and manufactured by glassblower Paula Pääkkönen in the Nuutajärvi glass village. Gentle caution is recommended when handling a plant support made of borosilicate glass. The glass material radiates midst lush vegetation in shades of pale and burnt yellow.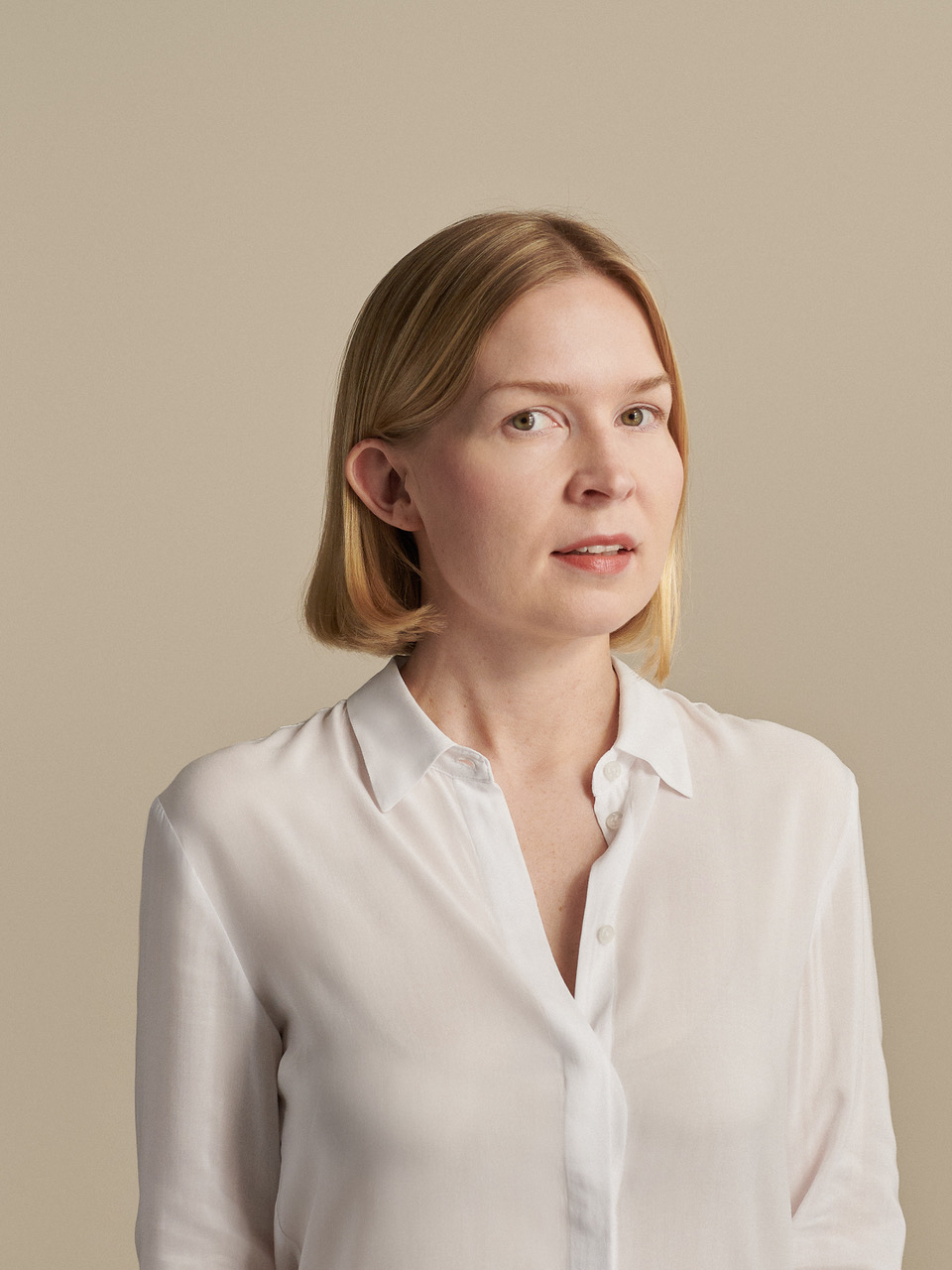 Iina Kettunen is a designer whose passion lies in well-thought aesthetics of everyday life. Iina is the head designer and founder of
Field Day
, a brand for leather accessories.
With an uncompromising eye for detail and profound knowledge for quality, Iina designs objects that serve a purpose in a pleasant manner. She always seeks the best possible solutions to achieve a beautiful outcome that carries a meaningful story within.
Iina is the head designer and founder of
Field Day
, a brand for leather accessories. Having worked with leather, Iina knows the material and its possibilities thoroughly. She holds tremendous respect for animals and makes sure to minimize the amount of material waste. Carefully designed products made out of leather stand the test of time and age beautifully.
Iina's designs tend to be more than meets the eye. She always starts by setting the mood. The atmospheric values are set before the actual design process begins: what kind of story will the design tell? With her ability to capture ambiance, Iina brings a certain layer of emotion to the final design.

Iina's objective as a designer is to challenge herself and broaden the field of her expertise. Working together in close collaboration with others and combining different sets of skills feeds her inspiration.

Iina is looking forward to all new and exciting collaborations, big or small.